Our Locations
Shippensburg Dentist - Shippensburg Dental Office
Our Mission is to provide the highest quality dentistry available anywhere for the entire family. We will offer uncompromising service and state-of-the-art dental technology with a commitment to caring for the beauty and long-term health of your teeth, gums, and supporting structures. Our goal is to build a long-term relationship with patients who appreciate our services and take an active role in the care of their oral health.
Davis Family Dentistry
420 E. Orange St.
Shippensburg, PA 17257

Phone: (717) 532-4513
Fax: (717) 532-7679
Office Hours
Monday:
Tuesday:
Wednesday:
Thursday:
Friday:
Saturday:
Sunday
7:00 AM - 4:00 PM
7:00 AM - 4:00 PM
7:00 AM - 4:00 PM
8:00 AM - 7:00 PM
Closed
Closed
Closed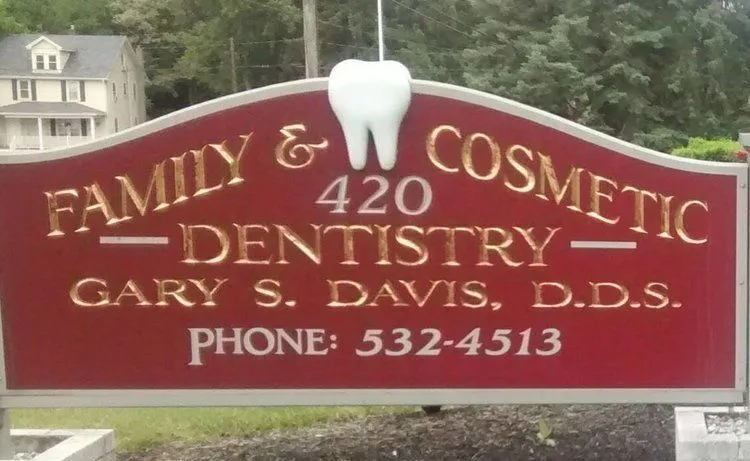 ***We are closed Thursday November 23rd-November 27th for Thanksgiving 2023, December 25th-December 26th for Christmas 2023 and January 1st for New Years Day 2024. This coming years MOM-n-PA Dental Mission (2024) is in June so we will be closed June 19th at noon to June 23rd. If you are experiencing a dental emergency and we are not open please go to the nearest ER or Urgent Care Center.
Please feel free to contact us at [email protected] or call today at (717)532-4513

Insurance and Billing
We are a fee for service dental office- we cooperate with most insurance companies but we do not accept assignment of benefits as payment and payment is due at time of service. Davis Family Dentistry does not participate in Health Management Organizations; however, we will be happy to file your insurance claims for you to get reimbursement directly from your insurance provider. Please see our Financial Coordinator for details.
Payment Options
We accept checks, cash or credit cards. We also offer a flexible payment plan through CareCredit if the treatment is $200-$500 with 6 months no interest and anything above $500 qualifies for 12 months no interest through CareCredit. Please see our Financial Coordinator for details. We are happy to file insurance for your reimbursement as long as you have out of network benefits.
Financing Options
CareCredit is here to help you pay for treatments and procedures your insurance doesn't cover. We offer No Interest* financing or low minimum monthly payment options so you can get what you want, when you want it.
With three simple steps, including an instant approval process, it's easy to apply for CareCredit. After you're approved, you're free to use CareCredit for the services you choose including LASIK, veterinary, dentistry, cosmetic, hearing aids and more.
CareCredit is endorsed by some of the most credible organizations specific to each healthcare profession we support. And CareCredit is a GE Money Company, so you know you can count on us. For over 20 years, we've been helping over five million cardholders get the healthcare treatments they want and need.
Now you don't have to worry about saving up for the procedures you want and need. With CareCredit, the decision's in your hands to get what you want, when you want it. For more information or to apply online, visit carecredit.com
Facilities and Equipment
Digital X-rays
Invisalign
Digital impressions(itero scanning)